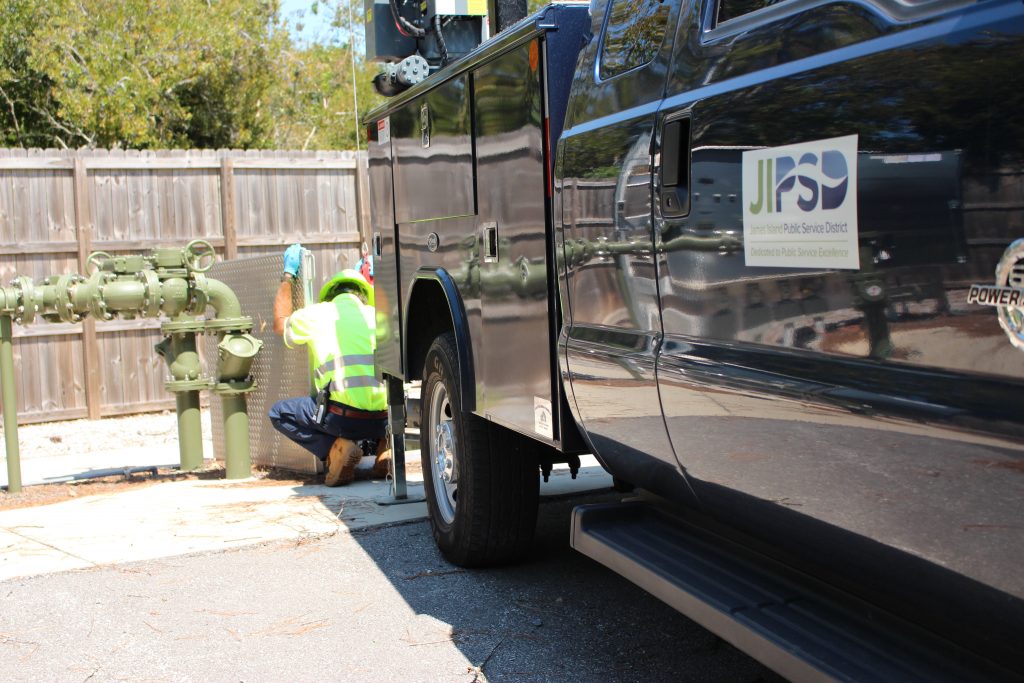 Dependable wastewater collection is critical for our community. The JIPSD Wastewater Department is responsible for maintaining the public wastewater collection system serving more than 13,000 customers. Over 1 billion gallons of sewage pass through the JIPSD's wastewater system annually.
Wastewater services are provided without a single penny of tax dollars from residents. The Wastewater Department operates on income received from wastewater bill payments. The money is used to purchase tools and equipment needed to maintain the system, including vehicles and machinery.
After-hour sewer emergency responders and online bill payment processing allow the Wastewater Department to be at your service 24 hours a day, every day of the year.
Primary Contact
Residential Services
Commercial Services
Developers
Wastewater Ordinances

Projects Under Construction:
PS 33 Upgrade Project, JIPSD CIPWW2021-01, SCDHEC SRF PN 543-21:
PS-33 was returned to normal operation on September 1st ; a final SCDHEC Permit to Operate was issued September 29th. Remaining site work was delayed approximately four weeks while awaiting final Chas, Co. Building Dept. approval to install the gas service line and meter. Dominion Energy installed the gas meter on Oct. 28th following a final pluming inspection by the Chas. Co Building Dept. on Oct. 22nd.
Remaining concrete paving was completed during the week of Nov. 1st following installation of the gas service line and meter.
A Final Inspection was held on-site Nov. 5th ; all previously noted punch-list items were satisfactorily addressed.
This project is scheduled to be administratively closed-out by Nov. 30th.
Barring any unanticipated delays, this will be the last progress report for the PS-33 Upgrade Project.
Rehabilitation of Wastewater Collection Facilities, Div 1 phase 2, Div 2, Phase 3, SCDHEC SRF 543-19
Remaining work includes lining of service connections and lining a manhole upstream of PS-34 on Harbor View Road that requires by-pass pumping to complete. other remaining work is scheduled to be completed during the week of Nov. 9th.
This project has continued to fall further behind schedule due to substitute subcontractor mobilization delays for service connection lining. Scheduling delays of equipment and personnel have continued to plague this project for the past four months.
Barring unforeseen delays, this project is scheduled to be completed before the Thanksgiving Holiday; final project administrative close-out is scheduled to be complete by Mid-December.
Phase 4 Rehabilitation of Wastewater Collection Facilities, SRF No. 543-22:
This project was advertised on October 31st for bids due on Thursday, December 2nd.
A mandatory pre-bid conference is scheduled for Tuesday afternoon, November 23rd.