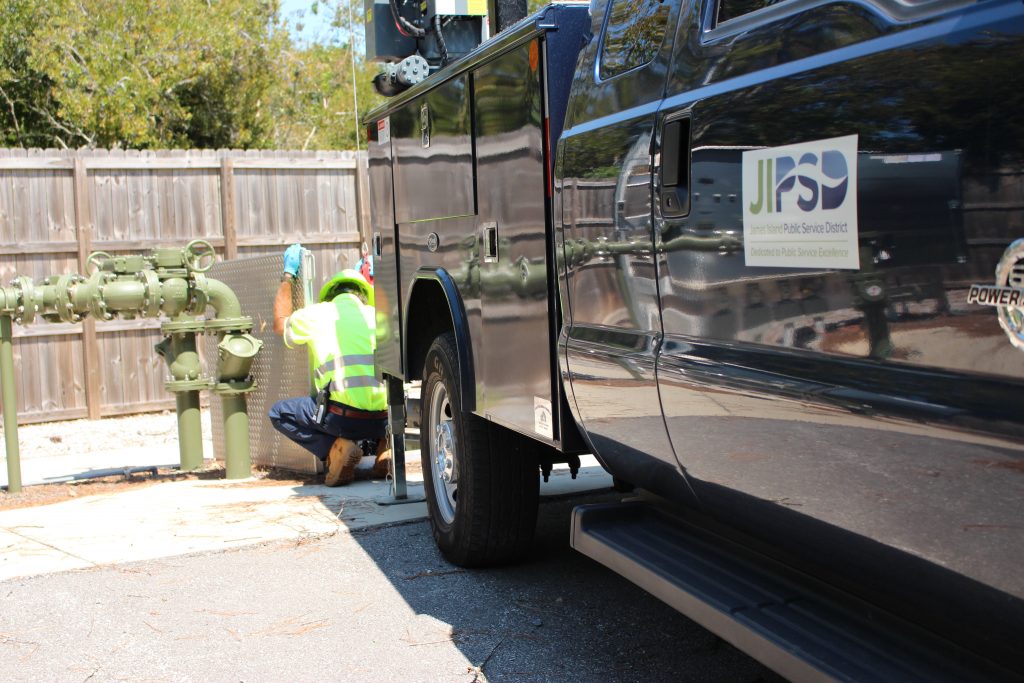 Dependable wastewater collection is critical for our community. The JIPSD Wastewater Department is responsible for maintaining the public wastewater collection system serving more than 13,000 customers. Over 1 billion gallons of sewage pass through the JIPSD's wastewater system annually.
Wastewater services are provided without a single penny of tax dollars from residents. The Wastewater Department operates on income received from wastewater bill payments. The money is used to purchase tools and equipment needed to maintain the system, including vehicles and machinery.
After-hour sewer emergency responders and online bill payment processing allow the Wastewater Department to be at your service 24 hours a day, every day of the year.
Primary Contact
Residential Services
Commercial Services
Developers
Wastewater Ordinances

Projects Under Construction:
PS 33 Upgrade Project, JIPSD CIPWW2021-01, SCDHEC SRF PN 543-21:
PS-33 is Substantially Complete and has been returned to normal operation. The start-up testing and commissioning was very successful; all operational duty points were achieved and pump performance was slightly greater than design projections.
Final site and driveway paving is scheduled for completion during the week of September 13th; a final Inspection is scheduled for the week of September 20th.
Administrative project close-out is projected to be completed by October 1st.
Rehabilitation of Wastewater Collection Facilities, Div 1 phase 2, Div 2, Phase 3, SCDHEC SRF 543-19
Construction currently underway includes completion of service line CIPP lining and Sectional sewer lining, completion of remaining manhole lining, and relining of the Central Park Road trunk sewer. All of these ongoing activities are scheduled for completion by the end of September.
This project remains behind schedule due to reported material delays, subcontractor scheduling for service line and manhole lining, and the scheduling for relining of the initial installation of the unacceptable CIPP liner in the Central Park Road trunk sewer from Riverland Drive to Pump Station-2.
Project completion and administrative close-out is currently projected to occur by Mid-October.