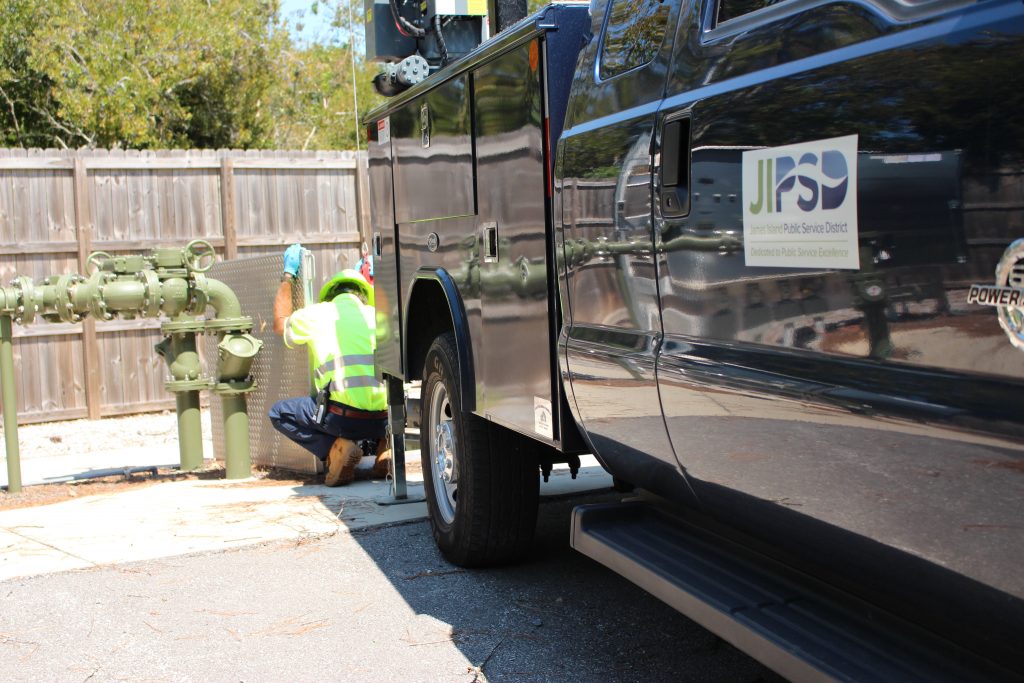 Dependable wastewater collection is critical for our community. The JIPSD Wastewater Department is responsible for maintaining the public wastewater collection system serving more than 13,000 customers. Over 1 billion gallons of sewage pass through the JIPSD's wastewater system annually.
Wastewater services are provided without a single penny of tax dollars from residents. The Wastewater Department operates on income received from wastewater bill payments. The money is used to purchase tools and equipment needed to maintain the system, including vehicles and machinery.
After-hour sewer emergency responders and online bill payment processing allow the Wastewater Department to be at your service 24 hours a day, every day of the year.
Primary Contact
Residential Services
Commercial Services
Developers
Wastewater Ordinances

Projects Under Construction:
PS-1 Downgrade/Conversion Project WW2017-2 SRF 543-18:
1. PS-1 has been in operational service for a month without any issues or concerns. The new fencing is essentially complete but for installation of a few fasteners; the remote fate operator is scheduled to be installed on the 14th. ProPumps is scheduled to install a replacement SCADA tower antenna section to replace a section that was slightly bent during initial installation.
2. A final close-out Punch-List inspection is being scheduled either on the 15th or 16th depending on completion of all remaining work.
3. Administrative close-out items include submittal and approval of the Contractor's record as-built drawings, final contract administrative submittals, and receipt of an unconditional SCDHEC Permit to Operate. Final payment and contract close-out should occur before the end of April.
JIPSD Phase-2 & 3 Wastewater Collection Rehabilitation Project, WW2018-1, SRF PN 543-19:
1. Pre-CIPP lining and repair cleaning and CCTV inspection work is continuing as scheduled; remaining CIPP liner installation includes Central Park Road from Riverland Drive to the PS-2 wet well. Work within SCDOT rights of way on larger trunk sewers requiring by-pass pumping and traffic control continues to complicate night work scheduling issues.
2. Remailing work includes point repairs of sewers too damaged to line, service lateral seals, and a few sectional CIPP liners. Manhole lining commenced the week of the 12th and will continue until the end of April.
3. As during previous months, the quality of work continues to meet specification requirements.
4. Substantial Completion remains scheduled for late April with final Project Close-out by Mid-May.
PS 33 Upgrade Project, JIPSD CIPWW2021-01, SCDHEC SRF PN 543-21:
1. Site mobilization and material delivery is underway.
2. By-pass pumping is scheduled to commence during the week of April 19th. Final electrical service coordination with Dominion Energy has been completed.
3. Project completion is scheduled for Mid- August.