James Island, SC, is a thriving community conveniently situated along the Charleston Harbor and the Stono and Folly Rivers. The area offers families and businesses an environment that is full of history, character and amazing natural beauty, all with a sense of welcoming charm!
James Island is located just a few miles from exciting downtown Charleston, SC. The Charleston region has repeatedly been named one of the "Greatest Places to Live" by Outside Magazine, and has received global recognition for its beautiful architecture, award-winning restaurants, arts, culture, and independent shops and boutiques. James Island is proud to be a part of a rapidly growing region that combines a flourishing economy, rich history and breathtaking setting to offer a strong business climate and a quality of life that is unsurpassed.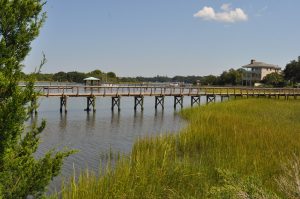 Our great employee benefits & perks:
13 Paid Holidays
Annual & Sick Leave
Family Sick Leave
Civil Duty, Military & Bereavement Leave
SC Deferred Compensation Plans
Dental & Vision Insurance
Life Insurance
Long & Short Term Disability
FREE & Convenient On-Site Parking
FREE On-Site Preventive Health Screening
FREE Flu Shots
Annual Employee Appreciation Event & Gifts
Annual Employee Safety Event
Please read the Application Process.
Applications should be completed, saved and e-mailed to Human Resources.
Contact Human Resources at 843-998-6192
PO Box 12140 Charleston, SC 29422-2140
HR Fax: 843-762-5241
JIPSD is an Equal Opportunity Employer, a Drug Free Workplace, and an At-Will Employer. We Participate in E-Verify. Qualified minorities, females, and veterans are encouraged to apply.