April 1, 2021 by James Island Public Service District
The JIPSD is proud to announce the opening of the new Fire Department Headquarters.  This building is built to Category 3 Hurricane Standards and has space to accommodate other JIPSD Operations in times of emergency.  The Headquarters replaces the old building at 1622 Camp Road that has served the community for 61 years.  Chris Seabolt, Fire Chief stated "this building has been constructed for current and future operations, gives the firefighters an excellent new home, incorporates some of the latest technology, and hopes this new building will last at least as long as the last one".
The Fire Department is planning on an open house some time in June with more information coming in the future.  Chief Seabolt welcomes tour requests by calling the On-Duty Battalion Chief at (843) 270-1583.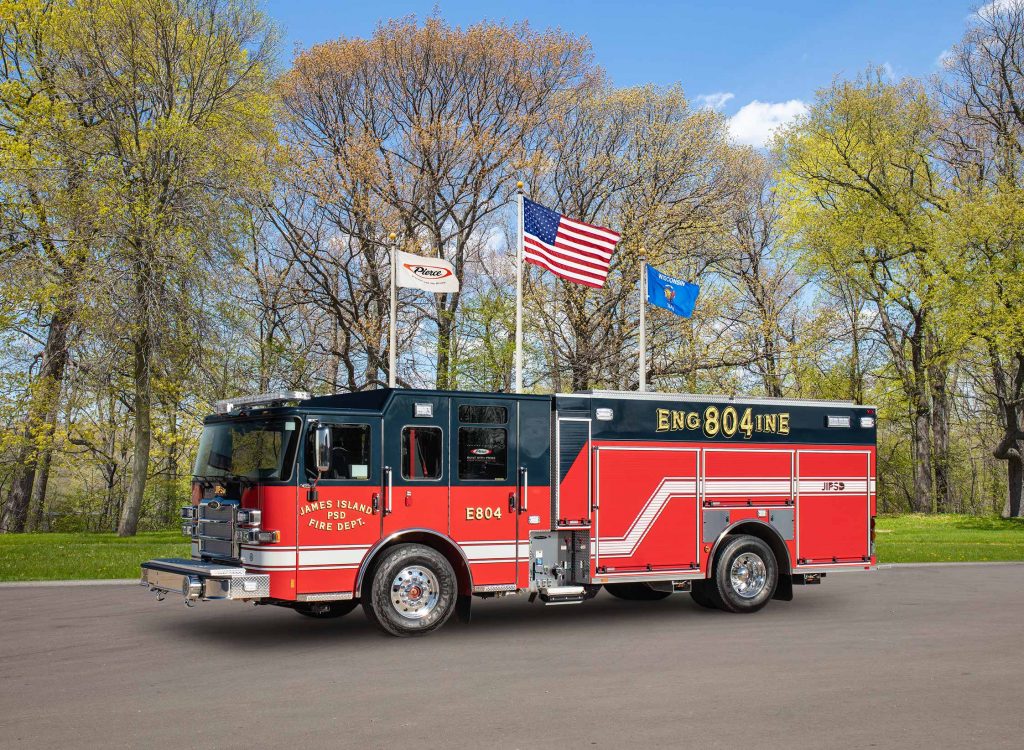 JIPSD Fire Department takes delivery of new pumper that will cover the South End of the Island including neighborhoods like Sol Leagre, Tern's Nest, Battery Island, and Grimbal Road to name a few. Chief Seabolt stated "This new pumper will be housed at Fire Station 4, 1833 Folly Road and should be in-service by the end of May". The pumper is the third apparatus with the new paint scheme adopted a few years ago. "We are very proud of the support the Commission and our citizens have provided us to update our fire apparatus to better serve our community", Chief Seabolt stated.