Happy Holidays! Our offices will be closed on Thursday, December 24th, Friday, December 25th and Monday, December 28th, in observance of the Christmas holidays. If you have a Wastewater emergency, please call 843.795.2345.
Please review the following schedule carefully.
* As was done over the Thanksgiving holiday, crews will collect Thursday's roll-cart garbage on WEDNESDAY (one day EARLIER than your normal pickup).
* Yard debris and bulk item collection will be made up throughout the week. Please put these items out as soon as possible.
* In the event crews are unable to complete yard debris and bulk item collection, remaining debris (within ordinance limits) will be collected the following week on your regular pickup day.
Solid Waste Services are as follows: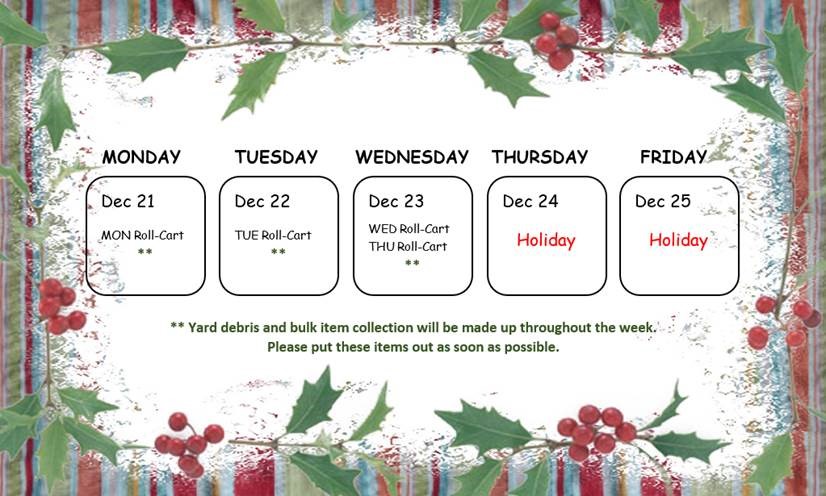 Regular collection services resume Monday, December 28.
Have a Safe and Happy Holiday Season!